7 Resources For Using Star Wars In The Classroom
Classroom display that explains the Science behind Star wars. Many areas of Star Wars Science covered, including. Real life light sabers; Is Jedi Mind Control possible? The Furture of cloning; Is Light Speed a possibility Using the Force; and many more! Includes all components needed to make this display and photos of how it can be put together.
Unless you have been living under a rock in Tatooine, you will know that the latest Star Wars episode has recently hit the big screen. I have to admit we are all fans here and after seeing the new film I am in LOVE with Rey, what an amazing kick-ass female role she's got.
What other resources can I use with these display stars? Use these editable display stars to keep track of birthdays in the classroom! Have your students write their names on a star each and put their star on their birthday month poster. You can also use these stars to keep track of rewards or write down the success criteria for your lesson.
| | | | | | | |
| --- | --- | --- | --- | --- | --- | --- |
| Home | Help | Chat | Groups | Collection | Directory | Sign Up Free |
7 Resources For Using Star Wars In The Classroom Environment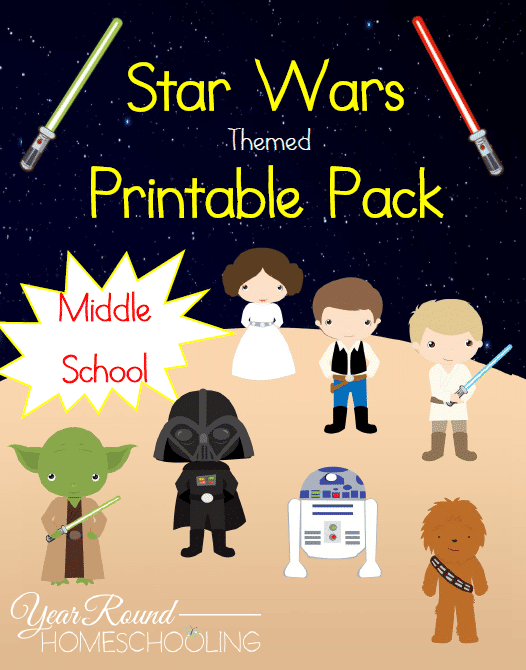 7 Resources For Using Star Wars In The Classroom Game
7 Resources For Using Star Wars In The Classroom Games



Theme - Star Theme

This collection contains ideas for classrooms incorporting a theme with stars.

Star Theme
Posted by:cinaminsweet #124400




When I taught second grade, my welcome back bulletin board said 'Second Grade Super Stars!' and I had all the children's names written on star cut outs. Since I will have a good majority of those same kids this year in fourth grade, I don't want to do the same thing. I might use your title 'Galaxy of Shining Stars.' :)
I call my behavior plan 'Super Star Students.' When students are misbehaving and I have them go to time out, they fill out a STAR report. STAR stands for Stop, Think, Act Responsibly. (I got that name from someone on the Discipline without Rewards Yahoo group.) If you want to see it, give me your email and I'll send it to you.
The kids' take home folders are called their STAR (Students Taking Academic Responsibility) folders. It's just a purple plastic folder...
View Item (210 words) View Post View Thread





Star Theme
Posted by:Chris #59384




I have used many different themes over the years. This year I am using a 'Reaching for the Stars' theme. I have made STAR folders (Students Taking Academic Responsibility) for parent communication and homework return. Center groups will each be a different color star. I will tape these to their desk and easily change as groups need to change. I am hanging up big stars from the ceiling with different character traits written on them. I have star charts for documenting growth in different areas. One bulletin board will be a big rocket with stars painted in the background. I haven't decided on a caption yet, maybe 'Blasting off in Second Grade'. I have stars to hang in the hall with each students name written on them. 'We are Shining Star' is the caption. I am going to center the first day activities around a star theme.
View Item




stars
Posted by:Kelly #80830




I am doing a star theme in my classroom this year. I have white christmas lights and many di cuts of stars. I am slipping the stars onto the plastic parts if the lights and stringing them from the ceiling. So during reading time they can read under the stars. (Great idea from another teacher in the states that I picked up) You could always put those glow in the dark stars on the ceiling as well.
View Item




Star Theme
Posted by:Patti #11056




I used a 'star' theme last year. I had a poster board that said 'Rising and Falling Stars'. This was a method of keeping track of behavior. I had a closepin with a small star glued to it. On the star was the student's name. During the day, the star could fall(a little at a time) until, for some children, the star would hit the ground. The students didn't like this, because if the star hit the ground, recess time was lost! I would also have a 'star student' of the week. This was determined by overall behavior and also willingness to do a good job. We all know if it were determined just by behavior, some students would never obtain this goal! Opening bulletin board could be stars with student's names and a saying' Mrs.(Miss)_______ class stars or 1st grade stars.
View Item




Stars Theme
Posted by:marie #44634




Here are some of the things I've used for my star theme:
Door - 'Welcome to the Galaxy' with star for each student's name (Carson Dellosa kit)
Discipline - Instead of pulling cards, we have 'Falling Stars' as consequences for breaking the 'Galaxy Rules'
Rewards are listed on stars with the caption 'Reach for the Stars'
Newsletter - 'Stargazer' with one section called 'Shining Stars' to recognize students
Bulletin Board 'All Star Work'
Hope this helps - I know there are others, but I can't think of them when I'm not in my classroom!

View Item





star theme
Posted by:Jen #44871




I had a star theme in my fourth grade class last year. Here's a few things I did.

I did a biweekly newsletter called The Star Beat
The heading on my behavior chart said choose to display Star Quality Behavior.

Some of my bulletin boards captions were...
Explore the wonderful world or science

Starrific writers

Reading is out of this world

I also had a huge banner that said 'aim for the heavens and you'll fall among the stars'
View Item




Star Theme
Posted by:Kim #78454




Last year was my first year teaching, and I found myself leaning on a sort of stars/galaxy theme. I had a 'Star Helpers' chart where we kept track of everyone's weekly classroom 'chores.' I'm searching for ideas now and I found one to display student work called, 'A Galaxy of Stars.' You decorate the bulletin board with black paper and make cut-out stars (laminated) with each child's name. A+ work goes on the board with their star on the corner of the paper. I thought that idea seemed cute. Good luck!
View Item




Look at Our Bright Class
Posted by:M. #79716




I'm doing a star theme. On my door it says in yellow letters 'Look at our bright class.' I put some glitter on the letters as well. In the center I have a huge sun. I made the sun out of construction paper. Around the sun I cut out stars. Each star has the name of a student on it.
View Item




Star Theme
Posted by:Kelly #18741




Here are a few suggestions:

Mrs. __________ All Stars
Mrs. __________ All Star Students
Starring Mrs. ________ Class

Other Star Ideas:

We're Spelling All-Stars
Reach for the Stars
My Stars You're Bright
All-Star Behavior

I have 2 books that have pictures to go along with these sayings. E-mail me if you choose to use any of these and need furthur ideas.
View Item




Few ideas
Posted by:Tina #57258




How about a star theme. Tons of ways to use stars and easy to find materials.

Reach for the Stars-bulletin board for outstanding work.

Kim's class starring....-bulletin board

Star Zone (behavior)-students would try to stay in the star zone.

A Star is born-student of the week

Super Star readers

Etc. Hope that helps.


View Item




Star Bucks
Posted by:imacacher #2428




Ok, I couldn't decide on which graphic to use, so I tried a bunch. LOLLet me know which one you like best and I'll make them all the same!
Download: Star Bucks Word.doc(254.976 KB)
View Post




No title
Posted by:MrsD #143533




I did space last year. Here's some things I had:
'Reach for the stARs' was my AR board
'Blasting off to First Grade' was my welcome board in the beginning of the year.
'Mission Control' was my job board, but for stars you could use something like 'Mrs.___'s Class Stars'
My student work board was 'Work that's out of this world'
View Item View Post View Thread




Star Theme
Posted by:brooklynteach #143534




birthday bulletin board: 'A STAR IS Born'
jobs: Star Helpers
writing bulletin board: Our Writing is Out of this World
For the goals at the start I did 'Reach for the Stars'
View Item View Post View Thread




Star Theme
Posted by:jeejer #143535




Here are a few I was doodling with:
Sunshine, Starshine, YOU shine!
STAR-taling work!
Star light, star bright, this paper's just right!
You put stars in my eyes!
View Item View Post View Thread







proteacher.org
The ProTeacher Collection - All rights reserved
For individual use only. Do not copy, reproduce or transmit.
Copyright © 1998-2020 ProTeacher ® Brought to you by the ProTeacher Community
Please share! Links to this page welcome!

Collection Tools

Print All Items

Bookmark

Report Problem