Game 258: May 31, 2019the Initials Game
In the three and twelve months ended May 31, 2019, the Company recognized pretax severance of $3.4 and $6.5, respectively, pretax charges related to a legacy sales tax assessment of $3.8 and $8.1.
Gray Answered: May 31, 2018 The crystal skulls of Peru are said to be hardstone carvings of human skulls that are carved in white quartz that was sometimes clear or milky in color. The crystal skulls are said to be from the.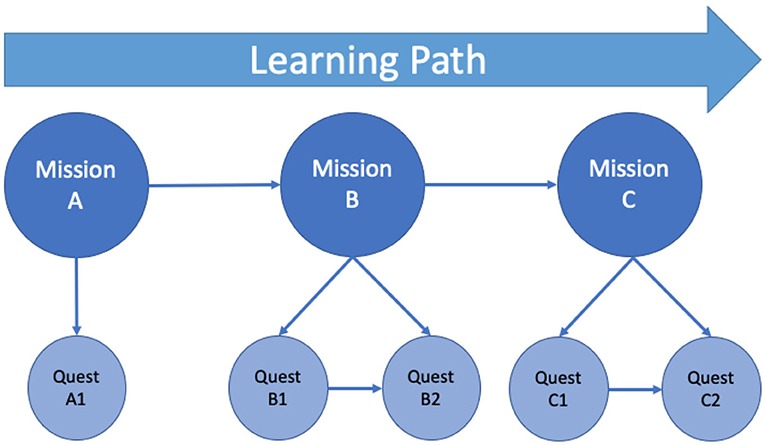 Welcome to the Scrollsaw Workshop. You will find FREE scroll saw patterns, video demonstrations, scroll saw links, reviews, and much more. Sign up for the email newsletter so you won't miss a single post.
Game 258: May 31 2019 The Initials Game Show
Game 258: May 31 2019 The Initials Games
Class Name
Date
Level/Grade
Placing
Score

| | | | | |
| --- | --- | --- | --- | --- |
| Show Class | Jan 24, 2021 :03 | 7N | 4 o/o 15 | 260 |

| | | | | |
| --- | --- | --- | --- | --- |
| Show Class | Jan 18, 2021 :03 | 7N | 6 o/o 15 | 260 |

| | | | | | |
| --- | --- | --- | --- | --- | --- |
| Show Class | Jan 17, 2021 :02 | H | 7N | 3 o/o 15 | 260 |

| | | | | | |
| --- | --- | --- | --- | --- | --- |
| Show Class | Jan 11, 2021 :02 | H | 7N | 3 o/o 15 | 260 |

| | | | | | |
| --- | --- | --- | --- | --- | --- |
| Show Class | Jan 10, 2021 :01 | H | 7N | 2 o/o 15 | 260 |

| | | | | | |
| --- | --- | --- | --- | --- | --- |
| Show Class | Jan 4, 2021 :01 | H | 7N | 3 o/o 15 | 260 |

| | | | | | |
| --- | --- | --- | --- | --- | --- |
| Show Class | Jan 3, 2021 :53 | H | 7N | 1 o/o 15 | 260 |

| | | | | | |
| --- | --- | --- | --- | --- | --- |
| Show Class | Dec 28, 2020 :53 | H | 7N | 3 o/o 15 | 260 |

| | | | | | |
| --- | --- | --- | --- | --- | --- |
| Show Class | Dec 27, 2020 :52 | H | 7N | 5 o/o 15 | 260 |

| | | | | | |
| --- | --- | --- | --- | --- | --- |
| Show Class | Dec 21, 2020 :52 | H | 7N | 3 o/o 15 | 259 |

| | | | | | |
| --- | --- | --- | --- | --- | --- |
| Show Class | Dec 20, 2020 :51 | H | 7N | 3 o/o 15 | 259 |

| | | | | | |
| --- | --- | --- | --- | --- | --- |
| Show Class | Dec 14, 2020 :51 | H | 7N | 5 o/o 15 | 259 |

| | | | | | |
| --- | --- | --- | --- | --- | --- |
| Show Class | Dec 13, 2020 :50 | H | 7N | 10 o/o 15 | 259 |

| | | | | | |
| --- | --- | --- | --- | --- | --- |
| Show Class | Dec 7, 2020 :50 | H | 7N | 6 o/o 15 | 258 |

| | | | | | |
| --- | --- | --- | --- | --- | --- |
| Show Class | Dec 6, 2020 :49 | H | 7N | 5 o/o 15 | 258 |

| | | | | | |
| --- | --- | --- | --- | --- | --- |
| Show Class | Nov 30, 2020 :49 | H | 7N | 7 o/o 15 | 258 |

| | | | | | |
| --- | --- | --- | --- | --- | --- |
| Show Class | Nov 29, 2020 :48 | H | 7N | 5 o/o 14 | 258 |

| | | | | | |
| --- | --- | --- | --- | --- | --- |
| Show Class | Nov 23, 2020 :48 | H | 7N | 14 o/o 15 | 250 |

| | | | | | |
| --- | --- | --- | --- | --- | --- |
| Show Class | Nov 22, 2020 :47 | H | 7R | 3 o/o 12 | 250 |

| | | | | | |
| --- | --- | --- | --- | --- | --- |
| Show Class | Nov 20, 2020 :47 | H | 7R | 5 o/o 12 | 242 |

| | | | | | |
| --- | --- | --- | --- | --- | --- |
| Show Class | Nov 20, 2020 :47 | H | 7R | 9 o/o 12 | 242 |

| | | | | | |
| --- | --- | --- | --- | --- | --- |
| Show Class | Nov 13, 2020 :46 | H | 7L | 3 o/o 10 | 234 |

| | | | | | |
| --- | --- | --- | --- | --- | --- |
| Show Class | Nov 6, 2020 :45 | H | 7L | 5 o/o 10 | 226 |

| | | | | | |
| --- | --- | --- | --- | --- | --- |
| Show Class | Oct 30, 2020 :44 | H | 6W | 2 o/o 16 | 218 |

| | | | | | |
| --- | --- | --- | --- | --- | --- |
| Show Class | Oct 23, 2020 :43 | H | 6W | 8 o/o 16 | 210 |

| | | | | | |
| --- | --- | --- | --- | --- | --- |
| Show Class | Oct 14, 2020 :42 | H | 6N | 4 o/o 14 | 202 |

| | | | | | |
| --- | --- | --- | --- | --- | --- |
| Show Class | Oct 7, 2020 :41 | H | 6N | 9 o/o 14 | 194 |

| | | | | | |
| --- | --- | --- | --- | --- | --- |
| Show Class | Sep 30, 2020 :40 | H | 6R | 10 o/o 11 | 186 |

| | | | | | |
| --- | --- | --- | --- | --- | --- |
| Show Class | Sep 23, 2020 :39 | H | 6L | 3 o/o 9 | 178 |

| | | | | | |
| --- | --- | --- | --- | --- | --- |
| Show Class | Sep 16, 2020 :38 | H | 5W | 1 o/o 14 | 170 |

| | | | | | |
| --- | --- | --- | --- | --- | --- |
| Show Class | Sep 9, 2020 :37 | H | 5W | 12 o/o 14 | 162 |

| | | | | | |
| --- | --- | --- | --- | --- | --- |
| Show Class | Sep 2, 2020 :36 | H | 5N | 7 o/o 12 | 154 |

| | | | | | |
| --- | --- | --- | --- | --- | --- |
| Show Class | Aug 26, 2020 :35 | H | 5R | 4 o/o 10 | 146 |

| | | | | | |
| --- | --- | --- | --- | --- | --- |
| Show Class | Aug 17, 2020 :34 | H | 4W | 3 o/o 12 | 138 |

| | | | | | |
| --- | --- | --- | --- | --- | --- |
| Show Class | Aug 16, 2020 :33 | H | 4W | 1 o/o 12 | 130 |

| | | | | | |
| --- | --- | --- | --- | --- | --- |
| Show Class | Aug 10, 2020 :33 | H | 4W | 12 o/o 12 | 130 |

| | | | | | |
| --- | --- | --- | --- | --- | --- |
| Show Class | Aug 9, 2020 :32 | H | 4W | 10 o/o 12 | 122 |

| | | | | | |
| --- | --- | --- | --- | --- | --- |
| Show Class | Aug 3, 2020 :32 | H | 4N | 8 o/o 10 | 122 |

| | | | | | |
| --- | --- | --- | --- | --- | --- |
| Show Class | Aug 2, 2020 :31 | H | 4N | 4 o/o 10 | 114 |

| | | | | | |
| --- | --- | --- | --- | --- | --- |
| Show Class | Jul 27, 2020 :31 | H | 4R | 4 o/o 8 | 114 |

| | | | | | |
| --- | --- | --- | --- | --- | --- |
| Show Class | Jul 26, 2020 :30 | H | 4R | 4 o/o 8 | 106 |

| | | | | | |
| --- | --- | --- | --- | --- | --- |
| Show Class | Jul 20, 2020 :30 | H | 4L | 4 o/o 6 | 106 |

| | | | | | |
| --- | --- | --- | --- | --- | --- |
| Show Class | Jul 19, 2020 :29 | H | 4L | 1 o/o 6 | 98 |

| | | | | | |
| --- | --- | --- | --- | --- | --- |
| Show Class | Jul 13, 2020 :29 | H | 3W | 3 o/o 9 | 98 |

| | | | | | |
| --- | --- | --- | --- | --- | --- |
| Show Class | Jul 12, 2020 :28 | H | 3W | 1 o/o 9 | 90 |

| | | | | | |
| --- | --- | --- | --- | --- | --- |
| Show Class | Jul 6, 2020 :28 | H | 3W | 9 o/o 9 | 90 |

| | | | | | |
| --- | --- | --- | --- | --- | --- |
| Show Class | Jul 5, 2020 :27 | H | 3W | 9 o/o 9 | 82 |

| | | | | | |
| --- | --- | --- | --- | --- | --- |
| Show Class | Jun 29, 2020 :27 | H | 3N | 5 o/o 8 | 82 |

| | | | | | |
| --- | --- | --- | --- | --- | --- |
| Show Class | Jun 28, 2020 :26 | H | 3N | 6 o/o 8 | 74 |

| | | | | | |
| --- | --- | --- | --- | --- | --- |
| The Hollow Grotto Show | Jun 22, 2020 :26 | H | 3R | 6 o/o 6 | 74 |

| | | | | | |
| --- | --- | --- | --- | --- | --- |
| Show Class | Jun 21, 2020 :25 | H | 3R | 6 o/o 6 | 66 |

| | | | | | |
| --- | --- | --- | --- | --- | --- |
| Show Class | Jun 15, 2020 :25 | H | 3L | 3 o/o 5 | 66 |

| | | | | | |
| --- | --- | --- | --- | --- | --- |
| The Hollywing Class | Jun 14, 2020 :24 | H | 3L | 4 o/o 5 | 58 |

| | | | | | |
| --- | --- | --- | --- | --- | --- |
| Show Class | Jun 8, 2020 :24 | H | 3L | 5 o/o 5 | 58 |

| | | | | | |
| --- | --- | --- | --- | --- | --- |
| Show Class | Jun 7, 2020 :23 | H | 2W | 2 o/o 6 | 50 |

| | | | | | |
| --- | --- | --- | --- | --- | --- |
| Show Class | Jun 1, 2020 :23 | H | 2W | 6 o/o 6 | 50 |

| | | | | | |
| --- | --- | --- | --- | --- | --- |
| Show Class | May 31, 2020 :22 | H | 2W | 6 o/o 6 | 42 |