Help Build A New Weebly Feature
Weebly's really pushing itself as a powerful ecommerce website builder, even going so far as to ask new users if they're building a website or an online store. The Weebly Business plan is practically designed as a top-tier pricing plan specifically for ecommerce businesses. Weebly features many beautiful templates and once selected, you'll be asked if you'd prefer a Weebly domain, to purchase your own, or use a domain you already own. Having looked at the templates, I'm left wondering if there is a need for much of Weebly's drag and drop features.
My content is reader-supported by awesome people like you. Which means I could earn a commission. Learn more here!
Considering using Weebly to build your website?
And probably
searching for terms like….
Weebly Review
Weebly Website Builder Review
Is Weebly Good To Build A Website?
Pros And Cons Of Weebly
Shoot, you're smart if this is what you're doing.
Cause,
You're doing your research. On top of that…
You hear about them a lot, and usually, they are compared with Wix when it comes to building…..
A small and basic small business website or a just a simple website for your needs in general.
But:
You need to do a little bit of your own homework like I mentioned before you just pull the trigger and use Weebly right?
Of course, you need to do that.
Let's go ahead and break Weebly down a bit more to really help you decide.
Table Of Contents
Welcome To Weebly Introduction Video
Weebly Website Builder Ease Of Use
San Francisco-based company, Weebly, was founded in 2007 and since then, has grown exponentially.
With millions of users worldwide, it allows people to create unique websites, blogs, and online stores.
In addition to offering full websites, Weebly also works on mobile devices giving individuals and businesses more flexibility than ever before.
Getting started with Weebly requires nothing more than an idea and an internet connection.
The website builder allows you to drag and drop different items onto your site making customization quick and easy.
You don't need a degree in design nor do you need to hire a design company to do the work for you.
Add text, photos, maps, and videos by dragging them and dropping them into the template of your choice.
Play around with font styles, colors, and sizes to make words and descriptions stand out.
You don't have to download or install anything to get your site up and running either. You do it from your web browser.
Thirty million entrepreneurs and small businesses attest to the power of Weebly which lets you know the site works.
If you want something affordable, user-friendly, and unique, it's a good place to start.
More importantly, if you have a website built and want to move it over to take advantage of Weebly's features, you can.
Weebly Pricing Plans
Weebly offers 4 plans with discounted pricing as you pay farther in advance:
Connect a domain – $4 month to month – 1 year paid upfront averaging $4 monthly saving you 42% – 2 year paid upfront averaging $3 monthly savings you 57%
Starter – $14 month to month – 1 year paid upfront averaging $8 monthly saving you 42% – 2 year paid upfront averaging $5 monthly savings you 64%
Pro – $18 month to month – 1 year paid upfront averaging $12 monthly saving you 33% – 2 year paid upfront averaging $9 monthly savings you 57%
Business – $4 month to month – 1 year paid upfront averaging $4 monthly saving you 42% – 2 year paid upfront averaging $3 monthly savings you 50%
Weebly Templates Offered
There are responsive themes for your website, blog or online store. That gives you lots of flexibility in how you choose to design your site.
Among the most popular options are Slick, Paper, Impact, Oasis, and Highlighter.
Other free website themes for Weebly:
•Haberdasher
•Saucy
•Brisk
•Bradley
•Journey
•Redux
•Squared
Each website allows you to add your unique vision to it. By changing font colors, sizes, and styles, you instantly transform a simple template into a spectacular website.
You also have the option to add and remove pages, include widgets and social media icons, and switch out photographs and text with your own to give a template a personal feel.
Customizing background photos take a little time and help personalize the design.
Weebly provides high-resolution stock photos to choose from or allows you to upload and use your own.
There are a number of different filters that let your blur, sharpen, and darken images to your liking.
Weebly SEO Features
Search Engine Optimization (SEO) is what puts your website on the map.
It's the way people find you through the web searches they conduct on search engines like Google, BING, and Yahoo.
Without SEO, it's difficult to stand out in a sea of competition.
Weebly understands the importance of this feature and offers the following options with the registration of your website:
•A sitemap that makes it easier for the search engines to find your website.
•Automated pinging of all new content.
•HTML formatting the right way.
•Detailed meta descriptions.
•Alt tags on images.
•Page-specific descriptions.
If you still have no clue what all this means, don't worry.
Weebly gets that not everyone is knowledgeable about SEO.
That's why it provides a handy guide to follow that explains the steps it takes to make a site visible and appealing to the public.
Improve Your Weebly SEO Skills With This Video
Weebly Marketing Features
Marketing features offered by Weebly include integrated form builders and scheduling tools. Sharing content in the form of blogs is easy.
You don't even have to post it until later. Simply schedule the time and date you want your blog post to go live and spend time doing other things to make your business grow.
You also have the ability to add social media buttons to your website making it possible to engage with customers wherever they hang out.
People will see the consistency of your brand through your Facebook, Twitter, Instagram, Pinterest, and YouTube pages and want to join the conversation.
This is a great way to test the waters and see what changes need to be made in your business model.
You don't have to survey customers to find out what they like and don't like about your products and services.
You need to listen, read their comments, and reply in a timely manner. Weebly makes it possible for you to your social media accounts effortlessly.
Weebly Customer Support
Weebly provides a fully stocked support site that addresses its most frequently asked questions. Information is broken down into separate categories.
You'll find the answers that you need regarding The Essentials, Blogging, Building, Commerce, Domain Names, Mobile Apps, and more.
Each article answers specific questions and makes it so Weebly users get the assistance that they need immediately without waiting for a support specialist to contact them.
There is also the option to submit a formal request through a form available through the Help Center.
It asks for your email address, a description of the help needed, a field to type in the subject, and another for details about the problem you're experiencing. It also gives you the option to upload a screenshot or photograph before submitting the request.
Weebly does not disclose how long it takes to get a reply back after submitting a formal request for assistance.
The information may be in the Help Center itself but it does not state this information on the page with the request form. This makes it very difficult to gauge how long it takes to receive help with website issues.
Additional ways to reach Weebly customer support are through live chat and email. The contact form found in the support center states the hours that customer support is available and how long you will wait to hear from someone via email once you've submitted your request.
Live training sessions are offered free of charge and help you learn everything you need to know to build, launch, and run a successful online business.
Weebly eCommerce Solution
For many companies, selling goods and services online is inevitable. It makes sense economically because of lower overhead and impressive tools created to drive business.
Online businesses often require fewer people to run them which is great news for start-ups and boutique firms and shops with little money to get their companies going initially.
Weebly's eCommerce solutions are comparable to Shopify in many ways. For example, it offers an easy-to-use website builder that allows you to create a storefront that meets your needs and exceeds your expectations.
Customize
You can customize it as much or as little as you want. You're even able to have full CSS/HTML control and editing for a one-of-a-kind website that impresses each time it's seen.
Shopping Cart
Weebly offers a fully integrated shopping cart for purchases. Check out is secure allowing your customers to buy with confidence.
Mobile
The complete mobile store and checkout experience works on every device at all hours of the day or night. You won't miss out on sales because your website's down or there is a problem with the checkout process.
Product Filtering Made Easy
Customers shop online because they want to save time by reducing the amount of effort it takes to find what they need. That's where Weebly's powerful filtered product search comes in.
It allows your customers to search by price, color, and size. It also allows you to highlight relevant products which helps close the sale and earn your business more money.
Selling Physical Products?
As a customer of Weebly's, you're not limited to selling just physical goods. You're able to sell a wide range of digital goods including e-books, patterns, recipes, and even printables such as invitations, planner inserts, and workbooks.
If you do choose to sell physical items, you're not limited to one shipping carrier.
You have your choice to use UPS, USPS, FedEx, etc. and set shipping rates based on price or weight.
You're also able to charge tax wherever it applies because Weebly provides and maintains city, state, and province level taxes in the USA and Canada. Other country taxes are defined by the seller and stated on the website making it easy to sell to customers anywhere globally. You aren't limited to selling to one country's people and not another.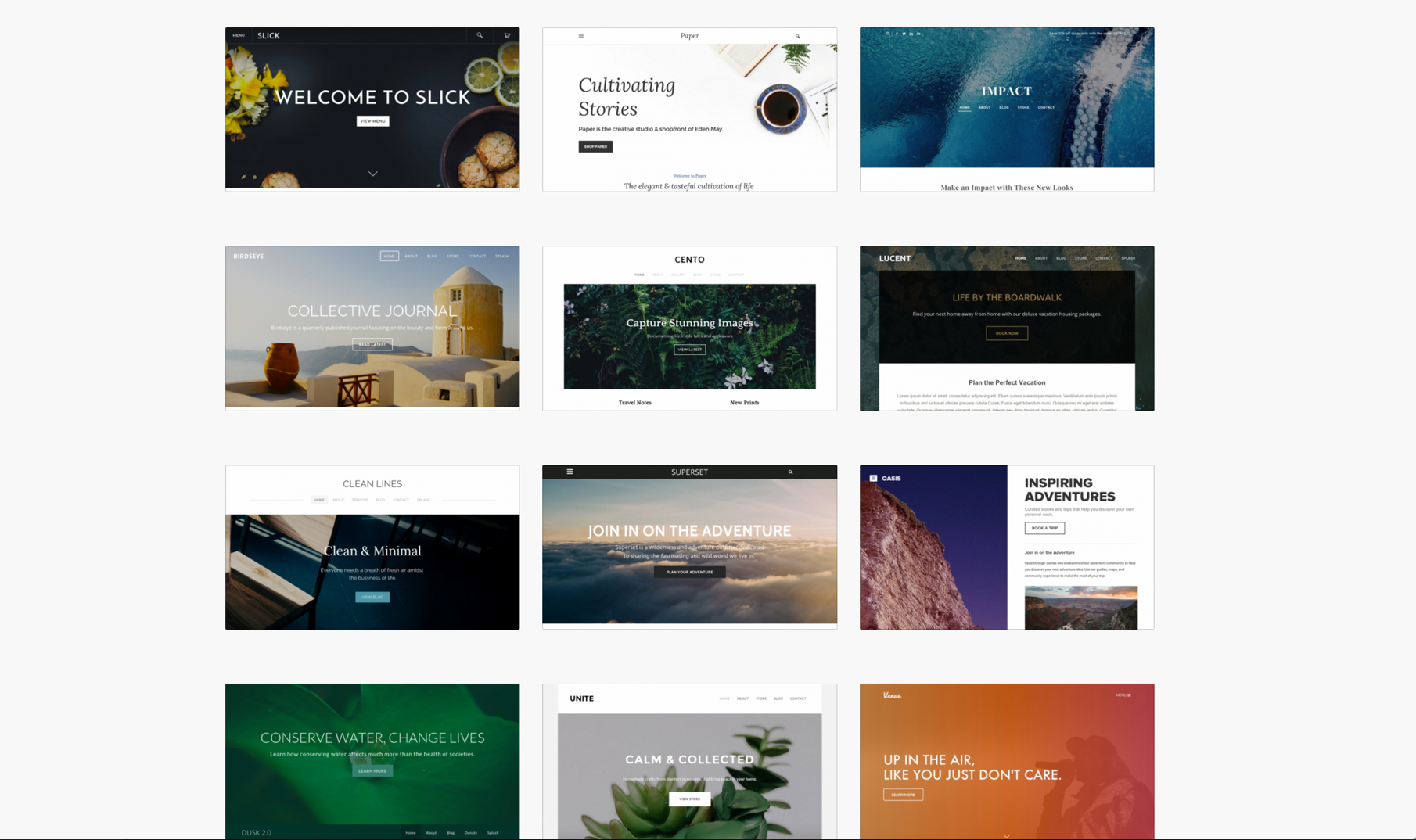 Inventory
Once your physical inventory dwindles, you'll know. You're able to keep your hottest selling items in stock and even create supply and demand by showing customers how few items you have left for purchase.
Once items sell out, they're labeled as "out of stock," making it easy for you to manage your storefront and alert customers to items that are limited or popular.
Hosting
Hosting is free and reliable. Your store is open at 24/7 and 365 days a year.
You won't miss out on customers wanting to spend money with you because your website is down for maintenance or not equipped to deal with an influx of traffic. Reliability is something Weebly is known for.
Other Features
You're also able to customize content, run specials and promotions, and accept all major credit cards from your own domain name.
If you want additional payment options to choose from, Stripe, PayPal, Authorize.net, and Square are a just few options that work well on Weebly sites.
When a customer buys from you, you're able to process and manage orders right away.
Send out confirmation emails, shipment tracking information, and handle refunds and returns in real time. You'll also receive reports for orders and sales.
Best of all, if you already have an eCommerce store, you're able to import it from Etsy, Shopify or any CSV file. Make the needed adjustments and you're all set.
You don't have to start from scratch to have your store in a different location online.
Weebly Apps
Build, edit, and manage your website through Weebly's apps for iOS and Android. They're available for free through the Apple App Store and Google Play Store.
The app can be used on the iPhone, iPad, Apple Watch, Android phone, and Android tablet.
App users are able to sell products, fulfill orders, check inventory, and accept payments anywhere they go on the aforementioned devices. As equally as important is the ability to build new websites whenever the need arises.
The Drag and Drop Editor with touchscreen capabilities make building a website from a mobile device effortless.
Weebly Website Builder Beginners Video Guide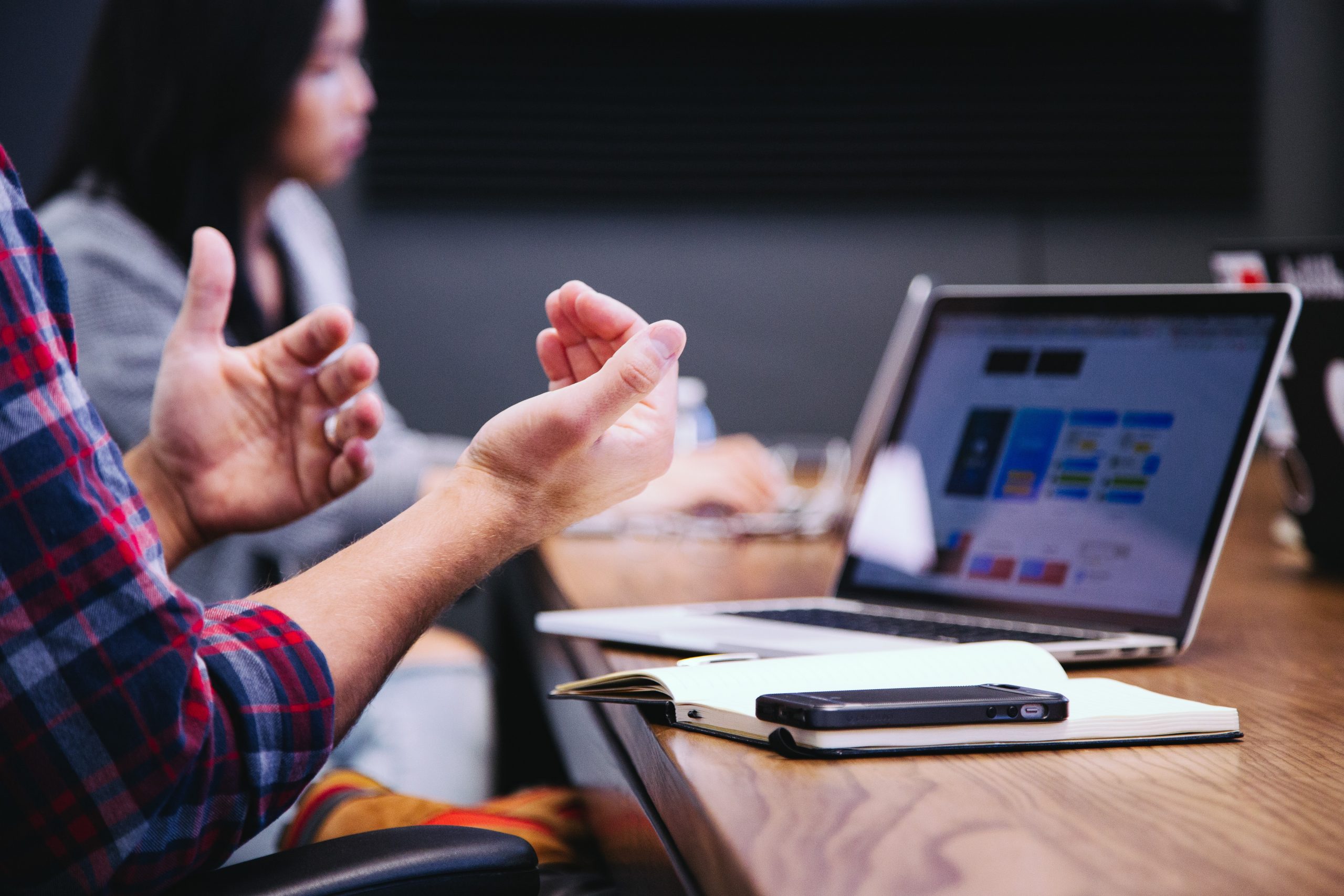 This one should really help you get started.
Weebly Review Top 2 Pros & Cons
Cons Of Weebly:
Weebly is extremely easy to use and allows people with no knowledge of building a website options to create, publish, and promote a fully integrated website for their business.
It doesn't even matter what type of products or services said business sells.
There are a variety of themes available including the ones referenced above that make websites personal and practical.
The cost of maintaining a Weebly website is comparable to its competitors and offers a wide variety of useful features and tools that make selling and communicating easy.
Pros Of Weebly
The downside to Weebly, however, is fewer themes than WordPress and Shopify as well as Weebly branding on free accounts.
People without a budget for an upgraded account do not have the luxury of personalizing URLs and are essentially stuck letting their customers or followers know they are using a free account.
It's also difficult to find customer service information although Weebly offers a dedicated support center and e-learning opportunities.
After careful examination of the website, a contact form was found but the live chat option mentioned before was non-existent at least as far as we could see when perusing the website.
This is very off-putting for some people who require assistance with their accounts in ways that the support center doesn't suggest.
Having phone support or a web chat window on the website's homepage would eliminate the frustration of not being able to get support in a timely manner.
Wix Vs Weebly
Totally a popular question many have been wondering on.
Thankfully I went ahead and wrote a nice detailed and powerful…..
Wix Vs Weebly article you need to check out.
Enjoy!!
Weebly Website Builder Review Conclusion
Weebly offers a simple solution for building a website regardless of someone's knowledge on website building.
This review should help you understand different areas about Weebly to make sure it offers you what you're looking for.
Are you ready to try it?
Or can you share your experience with Weebly?
With over 40 million people hosting their websites and serving over 325 million unique visitors each month, Weebly is known as one of the most popular platforms for building websites.
Since its initial launch in 2007, Weebly has come a long way. The platform now supports 15 different languages and comes with a variety of incredible features, including support for eCommerce websites, blogging, mobile apps, and most important feature of all, the ease of use.
When talking about building websites, the first platform that comes to our mind is WordPress. However, it requires a little bit of a learning curve and some technical knowledge in order to setup a website with WordPress. Plus, after setting up the site with WordPress, you'll be in charge of maintaining it, updating the database, plugins, and customizing themes, and many other functions as well.
All this can be a little too overwhelming for someone without any web development experience. For those people, Weebly can be an excellent alternative for easily building websites without any technical experience.
Similar to Squarespace, Weebly is a great all-in-one solution for building all kinds of websites from personal portfolios to small business websites and online stores. Want proof? Have a look at some of the most beautiful websites that entrepreneurs have built using Weebly and see for yourself.
01.

The Box Bros

This particular website will win you over with its exemplary use of minimalism. Instead of stuffing the website with too much content and images, the website for this gift box store uses a static homepage with only its logo and a CTA with a link to its store. It's simple, elegant, and effective at the same time.

The store section of the website also uses a minimalist layout and minimal product pages. The Box Bros website shows that complex and large websites doesn't have to look cluttered with megamenus and too much text and images. It can be as simple as this.
02.

Japhlet Bire Attias

Chapman Stick artist Japhlet Attias' website is yet another brilliant example of a stunningly designed Weebly website. This website uses a theme that comes with a number of great features, including sections for embedded videos, streaming audio music, and more.

The website also uses a single-page scrolling design and appears to match perfectly with the style of the solo musician.
03.

Brand iD

This Melbourne-based brand and design agency also uses Weebly to power up their company website. Brand iD website features a single-page design that neatly includes all the details about the agency services, their mission, as well as a portfolio section filled with all their branding work.

Brand iD website design also seems to follow several new design trends, such as hamburger menus, ghost buttons, and fullscreen header images as well.
04.

Classic Cut & Shave

Who says websites are only useful to digital and modern businesses? This website for the barber shop, Classic Cut & Shave, will show you how effective websites can be for brick and mortar businesses.

The online booking system is probably the most useful feature of this website. It allows people to book a seat at the barber shop at a preferred time with their favorite barber.
05.

Brighton Secondary School Music

The beautifully animated header background is the first thing you're going to notice in this attractive school website. The Brighton Secondary School in South Australia has used its design quite nicely to their advantage to showcase their talent, programs, and more.

The website features a number of useful widgets as well, including an event calendar, an animated notices section, and more.
06.

SF Bay Area Design

Freelance graphic designer Josh Barton uses a Weebly website to attract more clients for his business online. Josh's website is simple and beautiful. It includes a section for case studies from his past projects, an effective contact page, testimonials from clients, details about Josh, and more. It's pretty much everything you'd expect to see on a personal portfolio website.
07.

Fusedale Design

Graphic designer Nick Fusedale uses Weebly with a stunning theme for his professional portfolio website, where he showcases all his work. The website features lots of sliders, which he uses to feature his projects with many pictures.
08.

We Talk Money

We Talk Money is an independent agency that provides financial advice. The agency uses its Weebly-powered website to effectively explain what they do, the services they offer, along with some advice for beginners, and includes contact information to get in touch with the agency.

The website also features a static sidebar with navigation links. A nice feature that you don't normally see on most other websites.
09.

Leadapreneur

This is the main website of a popular online course that teaches entrepreneurship to young leaders. Over 30,000 people have participated in the program. Leadapreneur's main website acts as a starting point for its new students to learn more about their programs. As you can see, the website also features an eye-catching design.
10.

The Whiskey Ball

Another all-in-one website that comes with a landing page, a blog, and an online store packed into one Weebly website. The Whiskey Ball website features a modern design while brilliantly showcasing its products throughout the homepage with links directing users to its shop.

The Whiskey Ball shop also includes a beautiful layout and detailed product pages.
11. Douk Snow
Douk Snow sells handle made skis and snowboards out of the UK. To do that, they have a simple, minimal eCommerce store powered by Weebly.
12. Leo Edwards Photography
Leo Edwards is an adventure photographer who uses Weebly to showcase his work. It's a simple website with lots of large images, as you can see on the homepage above.
13. Flaming Pear Software
Flaming Pear Software offers creative plugins for Photoshop and uses Weebly for its website.
14. Backwoods Soap and Body Products
Backwoods Soap makes soap and other body products from beer or hops, which is a unique take on personal hygiene. To sell their products, they have a simple site powered by Weebly.
15. April Borrelli
April Borreli uses Weebly to power her portfolio of illustrations, designs, and fiber crafts.
16. Young Marine Explorers
Young Marine Explorers aims to "inspire youth of global coastal communities to engage in marine conservation". To help them achieve that goal, they use Weebly.
17. Just Comfort Shoes
As you'd expect from the name, Just Comfort Shoes uses Weebly to sell…comfortable shoes!
18. Harmony Homeopathics
Harmony Homeopathics sells homeopathic sprays to help people "unlock a deeper level of healing and harmony".
Help Build A New Weebly Feature Page
19. Page Eighty Four Design
Page Eighty Four Design is the portfolio for graphic designer, Jag Nagra. It features tons of colorful illustrations to showcase her work.
20. Argyle Yarn Shop
As the name implies, Argyle Yarn Shop uses Weebly to sell yarn out of Brooklyn, NY.
21. Our Table
Our Table is a food coop based in Sherwood Oregon that uses Weebly to power its community website.
22. Farm Lighting
Farm Lighting sells heavy-duty lighting for farmers and other businesses.
23. Waidsack
Waidsack is an Austrian store that sells handmade bags using Weebly.
24. Dwarmis
Dwarmis is a boutique fashion brand in New York that uses Weebly to power its lookbook and eCommerce store.
25. Wall'in
Wall'in is a French service that provides unique interior decorating solutions.
26. Wonderfully Cheap Websites
Wonderfully Cheap Websites sells flat-rate Weebly websites for $799. Their own portfolio site is built using – you guessed it – Weebly.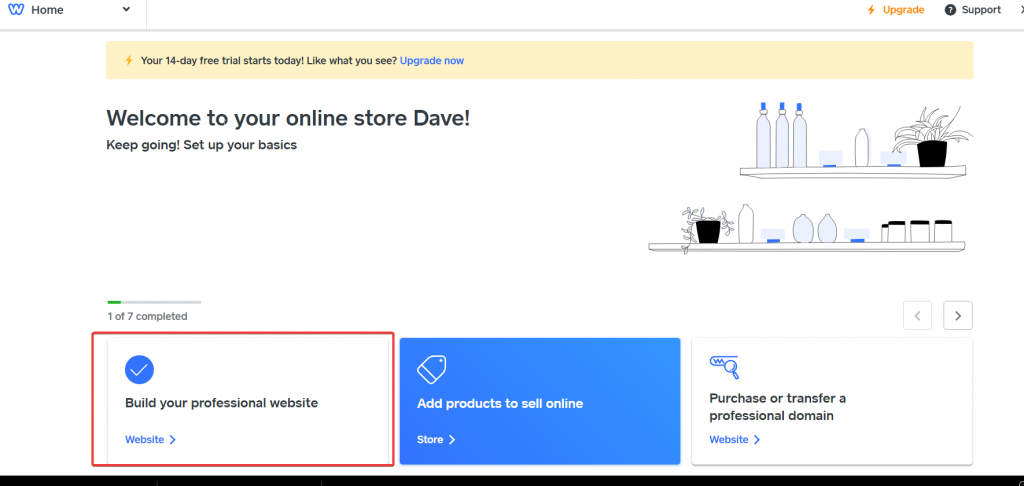 27. Yaak River Base Camp
Yaak River Base Camp is a beautiful outdoor activity area in Montana.
28. Dakota Drone Aerial Photography
Dakota Drone Aerial Photography sells drone photography and video as a service for marketing, events, or business uses.
Help Build A New Weebly Feature Website
29. Storytelling Strands
Storytelling Strands sells natural stones and crystals. It doesn't use Weebly for eCommerce directly, instead opting to link to the Storytelling Strands Etsy store.
30. St. Teresa Orphans Foundation
St. Teresa Orphans Foundation is a non-profit located in Tanzania that works with orphans and other vulnerable children.
Conclusion
As you may have figured out by now, Weebly is not just a platform for creating simple landing pages and portfolios. It's also a great platform for building large and complex websites as well. But, is it better and Squarespace, Wix, or Virb? We'll let you decide that.
Help Build A New Weebly Feature Web
Have you seen any other great websites that use Weebly? Share them with us in the comments section.