Meet The New, Smarter Columns
Welcome to Group Text, a monthly column for readers and book clubs about the novels, memoirs and story collections that make you want to talk, ask questions and dwell in another world for a little.
After a decade of design work in the residential and commercial sectors, Gilad transitioned to urban planning engaging primarily in projects that impact economically challenged neighborhoods. With a focus on lasting and equitable economic development in inner-city communities, he created a new planning initiative — Smarter in the City.
Comprehensive, in depth review of the new Google UI from Danny Sullivan. From the story at Search Engine Land: 'After months of testing, Google is releasing a new look-and-feel for its search results today, a three column design that provides a permanent menu of search options and tools to help searchers refine their queries.
(Written by Amitesh Bharat Singh)
Gauging the impact of the COVID-19pandemic is still an evolving exercise, but without a doubt, its fallout has been negative and widespread across the globe. Challenges arose in the form of export prohibitions and restrictions, which some countries introduced to mitigate critical shortages of medicines and equipment.
In April, the WTO expressed a deep concern over this unsettling trend given that all countries would depend on global supply chains to source critical products to meet the public health challenge. The demand for medical products as well as the disruptions to international transport were also at their peak at the time.
Amidst all this, India has evinced a clear ability to repurpose resources to meet the challenges thrown up — be it in automobile manufacturers making ventilators or in the quick scaling up of production of Personal Protection Equipment (PPE) to now become one of the largest producers of PPE kits. Indian pharmaceutical companies are active partners in working to supply the world with an effective vaccine against the virus; startups are looking to pivot into the healthcare and ed-tech sectors; e-tailing has gone hyper-local in food delivery; new stores for essentials have been created and so on.
In terms of policy, Make in India now has a new overlay and enrichment in the form of the Atmanirbhar Bharat Abhiyan. Self-reliance, going by the experience of today, is a reasonable and prudent aspiration to have. A notable component in Atmanirbhar Bharat is the determination to strengthen the supply chain to increase as well as fulfil demand. This objective is coextensive with the proposition that the revamped Section 65 scheme of the Customs Act – that of "Manufacture and Other Operations" in a warehouse — promises to deliver. The professed intention of the revamped scheme is to support Make in India. A warehouse under the scheme is also a manufacturing facility.
An entity operating under this scheme can import both raw materials and capital equipment into the bonded Customs Warehouse. Import duties leviable stand deferred at the point goods are entered into the warehouse. The warehoused goods can be used to make both export and home market supplies. There are no fixed export obligations nor any conditions towards a net foreign exchange realisation.
When the resultant output is cleared to the home market, the deferred customs duties (including the IGST component) need to be paid in proportion to amount of warehoused goods used up in making this supply. If the resultant goods or the warehoused goods are exported, then the deferred duties on them stand waived. There is no duty payment on capital goods till the time they remain in the warehouse.
Domestic raw materials and capital goods, too, can be procured as normal supplies and used in the warehouse. The entities can also engage a job worker to have better production efficiencies. The application process is simple and online. The system is premised on a digital record-based controls as far as compliance is concerned. All benefits available under GST laws are also available to such an entity, including seeking export refunds. They can be located anywhere in the country and not necessarily in demarcated zones.
The scheme is particularly suitable with those entities with large import volumes — savings are in terms of working capital requirements, a better managed supply chain procuring optimum amounts at a time when prices are right.
The scheme under Section 65 has good parallels elsewhere in the world. In the Indian context, the added attractions are of a large market, the stability of India's democratic institutions, cost-efficient manpower and the large number of India's FTAs. The new Production Linked Incentive (PLI) schemes announced for the electronics manufacturing and pharmaceuticals sectors can also be usefully combined with the Section 65 scheme for added benefits. The scheme thus has a wider locus of interest in supporting manufacture, and growth in employment and incomes rather than an overwhelming concern with promoting exports alone.
Customs warehouses have been around for more than 300 years. On their own, they allow for a substantial operational flexibility in the supply chains. Newer technologies in the sphere of supply chain management make for more efficient processes and functioning. The potential customers also get a deeper view of what is available, including empty shelves. Shifting customer priorities and increased expectations translate a product unavailability either into a lost business or deficient service in case of a needless downtime waiting for spares. The continuing growth of the rural areas and smaller cities worldwide indicates a new megatrend that encourages using the possibilities of a well-located warehouse to cater to hitherto unserved areas; and of producing closer to the market.
As a recommendation, it may well make a good strategy for both existing as well as new businesses to explore and leverage the intrinsic advantages of the Section 65 scheme to gain in both productivity and competitiveness.
The writer is additional director-general DGTS-CBIS. Views expressed are personal
Not that you would have noticed, but somebody moved the biography of Gen. Grant that has been sitting on the shelf behind Judy Woodruff on the "PBS NewsHour" on TV. Been there for several months.
But let me back up. What with this being the final hours of our most miserable year, finding something nice, something pleasant to chat about seems a worthy goal. Certainly we have had enough of anguish, anxiety and anger. And, after all, Friday really is the first day of the third decade of the new century, if a century that we've lived with for 20 years can still be considered new.
So far as centuries go, this one has been pretty bad. First there was 9/11 and a couple of wars we did not need and then along comes COVID-19 and the whole god-awful mess that the place has become the last couple of years. Only bright spot, really, was 2016, and that was pretty much limited to the baseball World Series and, quite specifically, Game 7 featuring the Cubs and the late lamented Indians of Cleveland.
Sifted through all the new-world-order kinds of things: masks, social distancing, hand washing, hand wringing, streaming, Zooming ... and those things introduced into our lives that probably shall be here for a very long time. Saw something on TV the other night that mentioned New Year's Eve in Times Square in New York and it struck me: Why, those people shouldn't be all jammed in there and not a mask in sight. See how easily habits really can be changed?
Anyway, most of what has been forced upon us is not very desirable even if it is what a friend of mine would call "habitory," a word he invented that is, frankly, quite useful.
Amid the massive makeover of the cultural landscape is the arrival of such creatures such as Zoom and other, similar, proprietary ways of talking to each other on the TV and the computer. And this is where we get back to Judy Woodruff's bookshelf.
Ms. Woodruff has anchored the public television newscast since Robert McNeil and Jim Lehrer vacated the chairs several years ago. And, those chairs used to be on a TV set, one of those places overflowing with glitz, glitter and an occasional snippet of news into which newsmakers would parachute to be interviewed by the anchors: Lester Holt, Norah O'Donnell, Anderson Cooper, Wolf Blitzer, all those folks.
That has changed and many highly paid celebrity talking heads are now perched in their home offices or living rooms or bedrooms or an occasional kitchen, into which they put a laptop computer and Zoom for the whole world. Backgrounds have become very important. Whatever is on the wall – mountain streams, waterfalls, pictures of the kids and an occasional professional award carefully framed – have become part of the show.
Behind Judy Woodruff is her bookshelf, laden with heavy nonfiction books, and perched for several weeks on its side, just to the left of Woodruff's ear was Ron Chernow's 1,104-page biography of General and President Ulysses S. Grant. A worthy book from a couple of years ago, but a book in direct competition with yet another new and worthy – and massive – biography of the general and president, this one titled "American Ulysses," weighing in at 864 pages and written by Ron White, yet another historian.
Meet The New Smarter Columns Must
Now, both Mr. Chernow and Mr. White have both written fine books. The only difference is that some of us happen to know Mr. White. Ron White, you see, is one of those special friends of the Friends of the Lincoln Collection of Indiana, successor to what was the Lincoln National Museum here in Fort Wayne.
We were just a tad offended that Mr. Chernow somehow seemed to have bought the marquee. Sort of the way potato chips get displayed at Wal-Mart.
We are assured that is not true and the books have been shuffled; nary a hint of Grant biographies on Ms. Woodruff's shelf right now. Maybe she just took it to another room to read it.
But that led us to a whole industry that has been spawned by Zoom. It is the demand for books by the ton, by the foot, by the yard, to be shelved in home offices for those who are on TV and want to seem a whole lot smarter than they really are.
Leader among them is Books-by-the-Foot, a spinoff of Wonder Book, Inc., a suburban Washington used book dealer.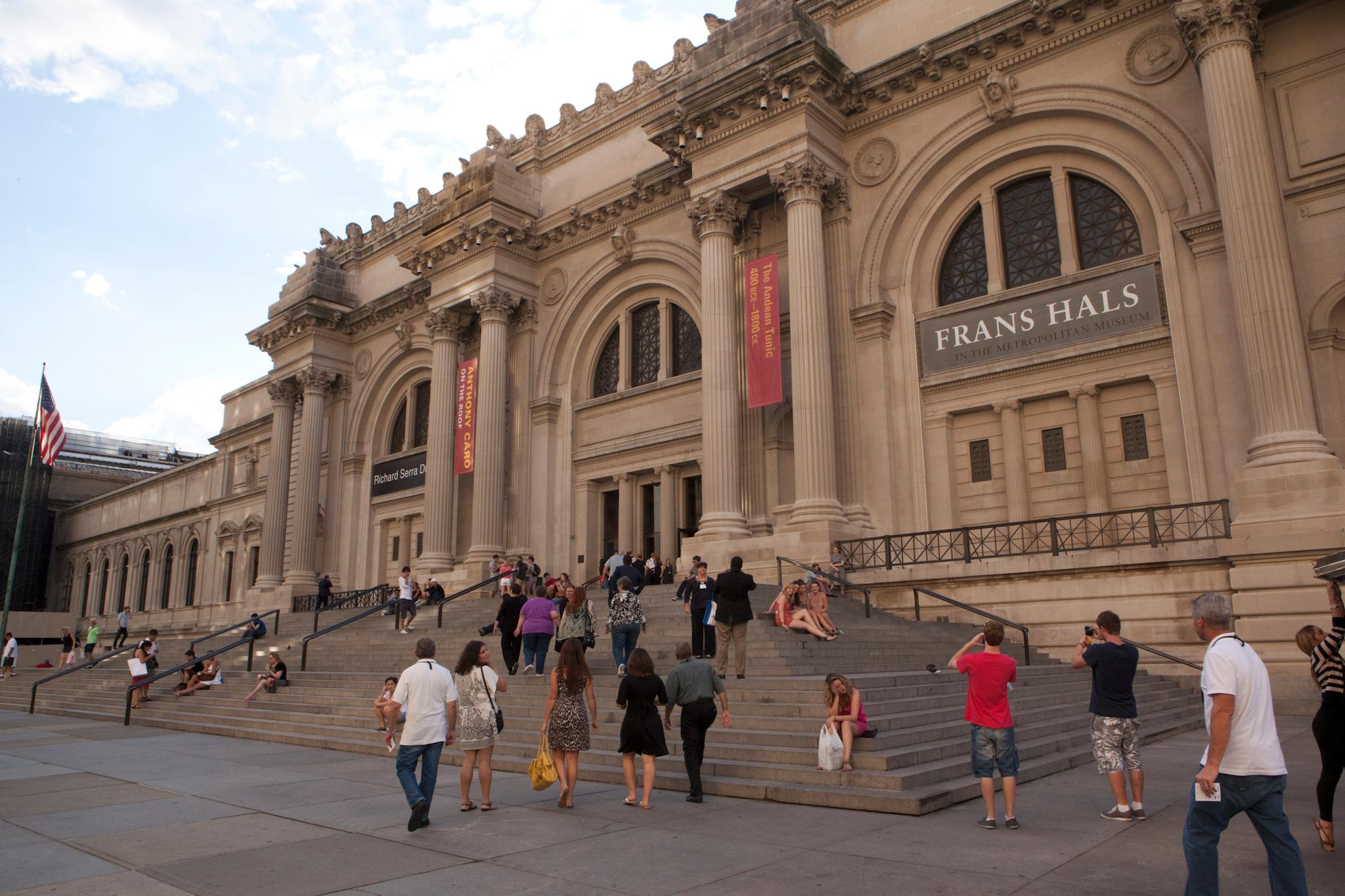 For a price, they'll supply, say 15 feet of books, all with not only a political bent, but even leaning to the Left or Right or whatever your political faith happens to be. Four million books in a three-acre warehouse. You don't have to read a word.
Back in 2010, before COVID-19, they say, they got an order from NBC, which was restyling the "Meet the Press" TV studio in Washington. The order came: 200 feet of books. All political. All history. All used books. A banner day.
Meet The New Smarter Columns 2020
Just a shame none of them ever were read.
Ed Breen is the retired assistant managing editor for photos/graphics at The Journal Gazette. He wrote this as a commentary for WBAT-AM in Marion.
Share this article
Share on facebook
Share on twitter
Email story