Best Practices, Trends, News, and Tips! Supply Chain, Manufacturing, Logistics, Transportation Management, and more! To subscribe to our blog, enter your email address below and stay on top of things. We'll email you with a confirmation of your subscription. At Best Practices Packaging, we are working hard to be the number one resource for ecological, flexible packaging and products. Our green designs feature an average efficiency ratio of 97% product to just 3% package (unbeatable in bottles or cans). Our unique pouch containers have a far lower carbon footprint than other forms of packaging.
Packaging is one of the most important final steps you can do to ensure the freshness and quality of your produce.
With the different types of packaging, it's hard to know where to start and how to do it right.
Remember the primary market drivers. The ideal retail-ready package is a shipping package that can be almost instantly shelf-ready. Understand the brief or the specific goal you need to meet completely, and ask for all marketing input upfront. Get shopping data from retailers, if possible, to learn what forms have been working for the retailer, and keep those in mind throughout the package development process.
Engage suppliers early. Always work closely with suppliers in order to optimize the retail product SKUs and features before starting the real project. Make sure you understand the customers' requirements.
Mind your perforations. The type of perforation will affect the ease of tearing, and the design and placement of a tear-off part will affect the strength of the package. One best practice when designing retail-ready packaging is to double-check that your new packaging design will work with the current packaging equipment. A simple thing like a perforation pattern can end up right where a suction cup is supposed to pick up and place a package, which can cause major issues for something relatively small.
Maximize the experience for retailer staff. Keep it simple. Perform ethnographic research and carefully watch retailer staff interact with existing retail-ready packaging. Make the packaging intuitive for the stock person to display correctly. Too many parts and wordy instructions should be avoided. Instead, develop easy-to-follow graphic instructions as long as they don't detract from the overall visual design. Construct a package that contains a reasonable quantity of product, that can be loaded in a single action, and that is easy to swap out and dispose of with minimal waste. When reasonable, make reloading possible even with some quantity of product still in the retail-ready packaging, to avoid stock-outs.
Maximize the experience for consumers. Always design with the consumer in mind. Make sure the packaging is not only easy to stock on shelf and looks great, but also that the consumer can remove the primary product package from the retail-ready packaging easily. With the short time you have to get the consumer's buy decision, you can't afford to be hard to pick up at the crucial moment of sale. Square-ness and perpendicularity are critical to a sturdy, stackable presentation, but avoid sharp corners and edges for customer safety and comfort when reaching into the retail-ready packaging.
Compromise to align goals. Retail-ready packages should be thought of holistically, as primary package design has an impact on secondary packaging and on pallet optimization. Reducing material thickness cuts costs, but a common pitfall is not having heavy enough carton weight, or strong enough seals, to hold the contents securely during shipping. Understanding the quality of overseas board is critical when designing a retail-ready package. Develop multiple mockups and test packages with drop tests and on actual shelves to confirm viability.
Invest in thorough design exploration. Let packaging designers do their job to prevent design by committee. Avoid "me-too" packaging strategies that dilute the brand. Start with the mandatory labeling elements on the retail-ready packaging first and then design around them, because starting with a graphic element first can be counterproductive. Retail-ready packages are highly marketing driven, so creativity in graphic package design tends to trump functionality. Look to other categories for inspiration. Finally, use a collaborative approach with production to design a functional package that is both eye-catching and easily automated.
Present a conscientious structure. Avoid odd shapes and complicated packaging that will not be seen as efficient by the retailer and the consumer. Avoid standard "stadium case" packaging that does not perform well on shelf. One pitfall is falling into something so specialized there is no flexibility in materials supply. Whenever possible, minimize the dimensional changes between SKUs and packaging. For instance, if you have a series of cartons for the same product but different counts, only change one dimension, which in turn could prevent changes in case dimensions.
Don't skimp on printing. Flexographic printing on corrugated and paperboard has improved in recent years, but make sure not to compromise the brand's visual equity. Make sure brand impression still is strong and represents the brand in its best light, and that print registration stays within acceptable variances. And consider shelf wear and its impact on shelf appearance when choosing materials and finishes.
Sweat the details. In-the-field testing is almost a must to avoid failures with packaging that inhibits product from being picked off the shelves because of its bad appearance. If feasible, invest in ISTA certification. Use only certified materials for distribution in the geographic locations intended, and maintain records of objective evidence of certification. Double-check all retailer specifications, including pallet type, weight, height, materials, signage, etc. Consider quality control camera inspection to ensure the right materials are used and the right UPC code is present on every package.
By Abhijeet Shah on September 14, 2018 in Ecommerce Tips
With the e-commerce industry on the rise, every buyer expects to get the full value for his/her money and rightfully so! The rapid increase in the number of online stores has increased manifold over the past couple of years, creating a fiercely competitive industry which favors the end consumers, giving them exciting discount deals, offers, and quality products at affordable rates.
Along with the pursuit of getting more leads, most online stores are working on improving their product presentation using innovative packing procedures.
Here are 7 of the best practices you can implement to improve your protective packaging design and strengthen the loyalty of your customers:
1. Buy Your Packing Material in Bulk
Once your online e-commerce store has settled down, it will keep on getting orders for the products it sells.
As you start to scale up your business, you can begin to calculate and estimate the number of orders you will begin to expect on the basis of your previous performances quite accurately. This will help you in estimating the amount of packing material that you should purchase in advance. Buying your packing materials in bulk can save a lot of money instead of ordering smaller amounts of packing material at retail prices.
Java Packaging Best Practices
2. Choose the Right Packaging Supplies
Choosing the correct packaging for your products is vital for your online store as this affects your packaging cost as well. There are many incidents whereby small items are packed into large envelops or corrugated boxes which is not necessary and can be avoided.
It is best to select and purchase protective packaging materials that you can take advantage of such as mailer envelopes, corrugated boxes and cut out wraps. This will help in reducing the size of your packaging even further, which will lower your shipping costs as well as improving your packaging budget.
Try and aim for size-appropriateness whereby your packaging should be appropriate for your product- size, neither too much nor too little.
3. Enhance Your User Experience
Invest in your customer unwrapping experience. You can use corrugated boxes which have been packaged to make your customers feel like they are opening a present. You can wrap your products in shredded paper to prolong your customer's excitement for a bit longer which can make all the difference between retaining your customers and losing them after a single purchase. This may require a little extra effort and expenditure on your part but focusing on your customer experience will pay off in the long run by creating a loyal customer base.
4. Automate Your Packaging Process
Previously packaging products required dozens of workers to prepare the items for shipping together whereas technological advancements in machinery and automation have allowed more warehouses to help in speeding up the process and still leave enough room for packaging.
An example of this is the development of machines which can stamp or print high-resolution logos on your packages, literally in a matter of seconds. Another advantage of using the latest technology/machinery is the ability to reuse the packing materials and package your products in the most efficient manner possible.

With technological advancement constantly occurring, there is no doubt that your packaging machines will have to be updated regularly, so it is vital that you stay abreast of any technological advancement in the industry.
5. Use Package Inserts
Using packaging inserts in your packages will inculcate a sense of loyalty amongst your customers and keep them shopping with you. Packaging inserts are a great way to retain your customers. They can also be used for offering customer discounts, new product launches with the addition of a personalized thank you card for the new order.
6. Use Return Friendly Packaging
Python Packaging Best Practices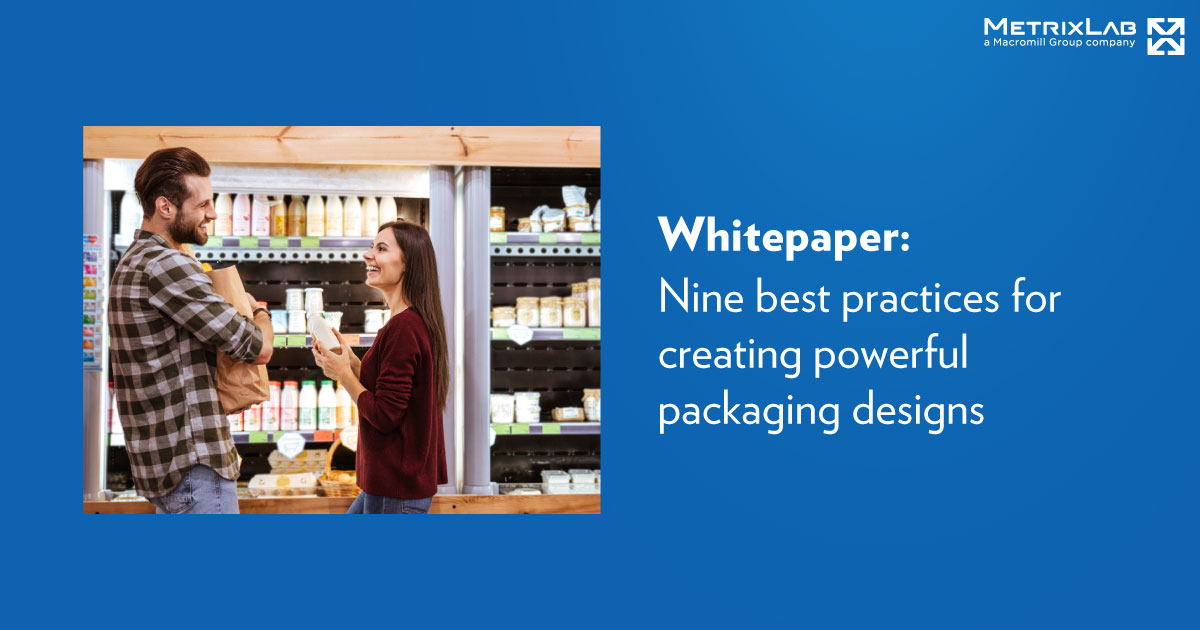 Golang Packaging Best Practices
Return-friendly packaging has the same effect on online ordering as easy-to-use return policies. Most customers usually feel a lot more comfortable buying from your store more often as there is less of a risk of them being hassled over returns.
An example of this is the new types of mailing envelopes which have easy-open tear strips which prevent the damage of the envelopes, allowing them to be resealed again for their return journey.
Even though these forms of protective packaging do tend to cost a bit more, most customers are willing to pay a bit more over time, if it means easier overall return options. Don't forget that including a returns label with a shipment indicates that your store has got a good returns policy in place, and is confident about the quality of its products.
7. Monitor Your Customer Feedback
Monitor your customer feedback religiously by asking your customers for their opinion after each successful delivery. By getting regular feedback, you'll learn how to improve your branding and packaging along with learning about other ways to appeal to them better. Getting regular feedback from your customers will help you in refining your packaging practices, making your delivery and packaging process a lot more effective and efficient. This will also let your customers know that you actually listen to their complaints and suggestions.
The way you choose to package your products symbolizes that you care about your end user consumer. I hope that the above 7 practices help you grow your online store and keep your customers happy.