Steer This Boat&& Try The Games
For steering your outboard-powered boat with ease try the NFB Safe-T II Mechanical Rotary Steering System.This 3-turn steering system operates so smoothly that it makes steering V-4 outboard powered boats much easier! It is available in cable lengths from 10-feet up to 20-feet, too. 2021 Alweld 1652 Sport Jon W/ Jet 40 hp Tiller Steer Standard Features: This is the NEW 1652 Alweld Sport Jet Boat, Features on this new boat are the Sport Nose, Diamond Tread Plate on the Nose & Transom,.080 Gauge Hull for the Small Jet Motors, All Aluminum Transom & a long rake up front for a better performing boat with those smaller Jet.
We take it seriously. Because you take it seriously.
Joystick Piloting for Outboards
You. In total command of the dock. Big-boat docking now available for outboards.
Big Tiller
Big-time control at the back of the boat.
Hydraulic Steering
Control at your fingertips. The high-performance advantage.
Power Steering
When it comes to effort, less is more.
Mechanical Steering
Lasting quality that's strong, flexible, reliable.
Joystick Piloting for Pods - Zeus®
The ultimate digital docking system. Unmatched control for diesel-powered boats.
Joystick Piloting for Sterndrives - Axius®
Simple, dependable, docking. Taking sterndrives to a whole new level of control.
Active Trim
Running fast or slow, you'll look like a pro with Active Trim.
Joystick Piloting for Inboards
Easy docking and quick 180-degree turns at your fingertips.
Skyhook Digital Anchor
Skyhook provides even more control over your Joystick-equipped vessel.
Tiller for 40-115hp outboards
The best solution for back-of-the-boat steering
Mercury Marine changes the boating industry.
Marine engine technology has evolved. Mercury Marine continues to expand its outboard and marine engine technology. Mercury is leading the industry with boating innovations from Zeus joystick technology to VesselView displays, Joystick Piloting for Outboards, Active Trim, and Skyhook GPS digital anchoring. In 2016, Mercury introduced the VesselView Mobile app for iOS and Android, and an updated joystick and skyhook feature to its portfolio of technologies.
A steering system to match your boat and your needs. Traditional to advanced digital platforms. Each built the only way we know how. For years of smooth, consistent, dependable performance.
Mechanical.
The traditional boating steering system, using a cable to connect helm and steering wheel to the engine. Rack and rotary mechanisms. Both available with a "no-torque" option, which locks the wheel in position if you happen to remove your hands – for added safety and control.
Hydraulic.
The preferred system for larger boats with larger engines. Uses a series of valves, hoses and hydraulic fluid to move the boat in the desired direction. And make steering easier, more controlled and more comfortable for the pilot.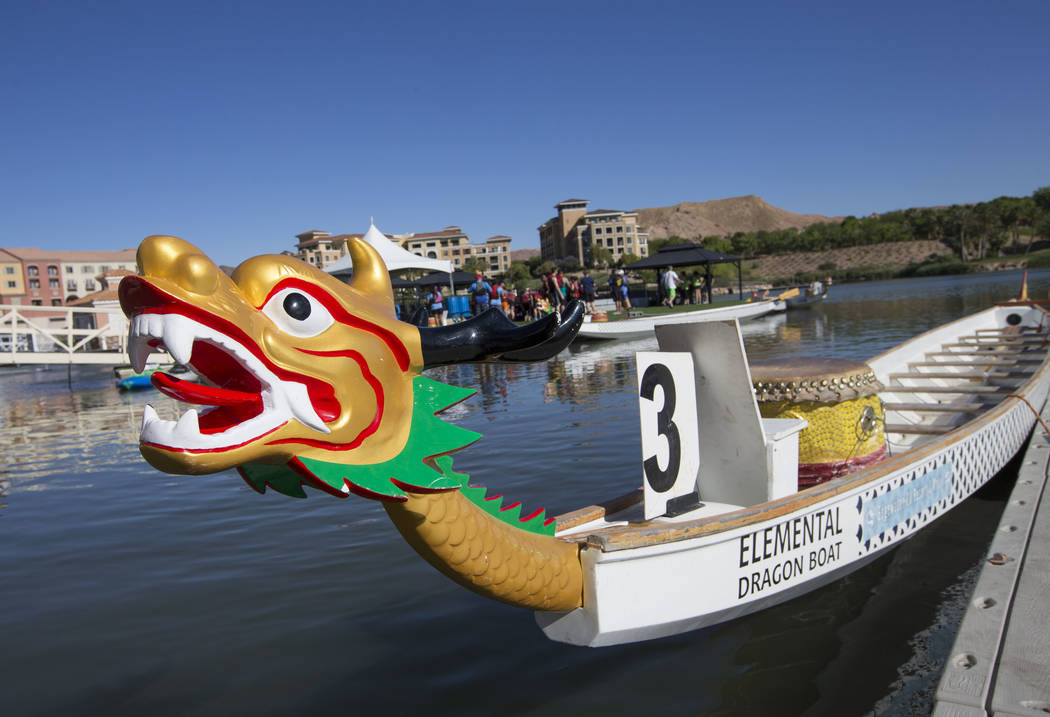 Different sizes and styles of hydraulic systems are available, based on the boat size, the size and number of engines, pilot preferences and speed and performance requirements - from fishing to cruising to high-speed racing.
Power Steering.
Relatively new to the marine market. Much like the power steering system in your car or truck. Uses hydraulic pumps and fluid to take the effort out of steering. True fingertip control. Better feel for the road, meet better feel for the water. Available with a range of larger Mercury® engines, including Verado® and a range of sterndrive engines.
Steer-By-Wire.
An advanced digital system based on the thinking behind the Axius® and Zeus® big-boat joystick platforms. Eliminates cables. Eliminates hydraulics. Simply a digital signal relayed, through wires, from helm to engine. Quick, super-responsive steering and serious control. A part of the SmartCraft® digital package.
Big Tiller
Perfect for backtrollers and others who prefer tiller control. Serious stuff for serious fishermen. Big Tillers are sized and configured to fit a broad range of Mercury engines. Three different kits to fit 40-60 hp FourStrokes, 75-115 hp FourStrokes and OptiMax®. Plus a power steering Big Tiller for bigger engines and more demanding applications.
Zeus Joystick Piloting for Pods, Axius Joystick Piloting for Sterndrives, and Joystick Piloting for Outboards
Steer This Boat&& Try The Games Free
Docking. Now totally under control. Thanks to advanced joystick control. Mercury is the first and only engine manufacturer to offer joystick piloting on outboards, gas sterndrives, diesel sterndrives and pod systems.
Mercury Joystick Piloting systems totally take the stress out of one of the most stressful parts of boating. Side-to-side and diagonal moves plus 360 'on a dime' rotation to keep wind, waves, current (and stress) out the docking equation. All with a gentle nudge of the joystick. Maximum maneuverability. Minimum effort.
Axius and Axius Premier for MerCruiser® and Mercury Diesel applications, boats from 27 to 46 feet. Zeus for larger boats powered by pod drives.
Joystick Piloting for Outboards for dual, triple or quad installations of 250 and 300hp Verado outboards.
Joystick piloting systems are compatible with SmartCraft Digital Throttle & Shift (DTS), as well as electronic/hydraulic power steering to provide 'all day' control and confidence -- cruising, docking, everything.
Effortless Control.
Steer This Boat&& Try The Games Play
Mercury's patented Joystick Piloting System delivers 360 degree directional control. The Skyhook Digital Anchoring System holds your boat in a fixed position regardless of wind or current. Active Trim is the only auto-trimming program that uses GPS and speed. SmartCraft DTS (Digital Throttle & Shift) delivers precise and smooth handling with instant response and total control.
The power of SmartCraft®.
At your fingertips, and your command.
Theft Deterrent System (TDS)
Digital Throttle & Shift (DTS)
Matched to your boat. Your helm. Your life on the water.
You want the right engines on your boat – and the right controls as well. Choose from a full range of multi-engine control packages. With panel, flush-mount, console, binnacle, or top-mount installations.
Steer This Boat&& Try The Games Online
SmartCraft® gives you total vessel integration. A complete suite of digital technologies united in one powerful, integrated, on-board vessel management system – from controls and Digital Throttle & Shift (DTS) to digital gauges, sensors, alarms and other on-board electronics. You're in control of the boat. And everything else.
Takes the guesswork out of pulling skiers, tubers, and wake boarders. Create a custom launch profile for each rider. Plug it into the system once, enjoy a perfect launch speed every time. Just hit the throttle and go.
Docking is no longer nerve-racking. Axius® Joystick Piloting for Sterndrives gives you absolute, pinpoint accuracy, stem to stern, regardless of wind, waves, and current. Allowing even relative beginners to approach the dock confidently and effortlessly, from any angle.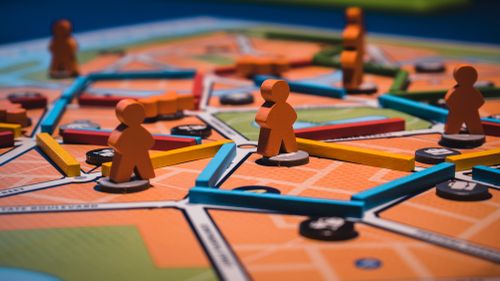 Mercury Marine is the only marine engine manufacturer to offer joystick piloting for outboards, gas and diesel sterndrives, and pod drives.
Instant response, total control. No hesitation, no comparison. No cables either. Only from Mercury.
Sign up to receive the latest tips, promotions and news from Mercury
Friends of mine and I were thinking about hiring a houseboat for New Years, which then started a side conversation between a one of those friends and I, as to whether you drive a boat or whether there was another nautical term that we were supposed to be using. She then challenged me (possibly because she is too lazy) to find out what word we were supposed to use. I know that if the boat has a sail, then the term would be to sail the boat, however since a houseboat has a motor, I wondered, do we just steer the boat, or are we considered to be driving the boat? A car has a motor and we also steer a car, however we generally say to people that we drive the car, steering is simply one of the actions we consider to be part of driving, along with accelerating, breaking, watching for road signs, and generally following road rules. Since some of these actions apply to 'driving' a boat as well, I thought that maybe driving was the best description, however I thought it best to consult Google, the all knowing and all powerful.
My quick ten minute Google search turned up very little in the way of hard facts, and gave me other options to consider. Basically, I decided to also check the dictionary definition of Drive. This turned out to be more useful, and decided me on the issue. My Google search highlighted that depending on the whether a boat was powered by a sail, or a paddle or a motor, you would use a different term, such as to sail the sailboat, paddle the canoe, or steer the motorboat. Dictionary.com defined 'drive' as, 'to cause and guide the movement of a vehicle,' and since a sailboat, a canoe and a motorboat could all be considered vehicles, of one description or another, I decided that you can drive them all. You can then choose if you wish to be more specific, depending on whether it has a sail or paddle, to say you are sailing or paddling, that is up to you. Now a sailor may disagree with me, but since I am not a nautical man myself, I am happy with saying that I will drive the houseboat (well perhaps not me specifically, but whoever does the driving).
Check out Dictionary.com for the definition, none of the other sites are reliable enough to be referenced!